---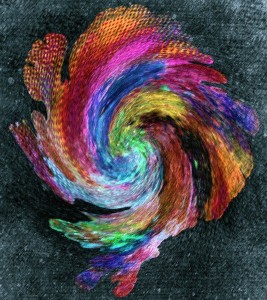 Recent Research on Psychosis and Cannabidiol (CBD)
CBD Potential For Treatment Of Psychosis
The director of Orygen Youth Health Research Centre explained that while tetrahydrocannabinol (THC) in cannabis is thought to be dangerous and has shown to increase the risk of psychosis, another component – cannabidiol (CBD) – appeared to relieve psychosis, depression and anxiety.Director of the University of NSW's National Cannabis Prevention and Information Centre Jan Copeland said CBD was a "very interesting part of the complex cannabis chemistry" that does not get people stoned, but rather appears to balance the effects of THC, which makes some people anxious. She said there was a small, but growing number of studies suggesting CBD relieved psychosis, anxiety and insomnia.
---
Information on Psychosis
Psychosis is a serious mental disorder characterized by thinking and emotions that are so impaired, that they indicate that the person experiencing them has lost contact with reality.
People who are psychotic have false thoughts (delusions) and/or see or hear things that are not there (hallucinations). These are referred to as "positive" symptoms; "negative" symptoms like loss of motivation and social withdrawal can also occur.
These experiences can be frightening and may cause people who are suffering from psychosis to hurt themselves or others. It is important to see a doctor right away if you or someone you know is experiencing symptoms of psychosis.
Psychosis affects three out of every 100 people. It is most likely to be diagnosed in young adults, but psychosis can happen to anyone.
⇒ What are the different types of psychotic disorders?
Psychotic disorders are now referred to as schizophrenia spectrum and other psychotic disorders. In addition to the more commonly known mental disorders like schizophrenia, other mental disorders in this group include brief psychotic disorder, schizotypal personality disorder, delusional disorder, schizophreniform disorder, schizoaffective disorder, catatonia, substance/medication-induced psychotic disorder, psychosis due to a medical condition, other specified schizophrenia spectrum, unspecified schizophrenia spectrum, and other psychotic disorder.
Besides catatonia, other catatonia-related disorders include catatonic disorder due to another medical condition, as well as unspecified catatonia. Women who recently had a baby (are in the postpartum state) may uncommonly develop postpartum psychosis. Also, mood disorders like major depressive disorder and bipolar disorder can become severe enough to result in psychotic symptoms like hallucinating or having delusions, also called psychotic features.

⇒ Living with psychosis
Having a psychosis is challenging. The psychosis may be confusing, disorganizing, frightening and start quickly (e.g. after sleep deprivation) or emerge over months to years.

⇒ Resources for support
Browse Cannabidiol (CBD) Research With Other Conditions