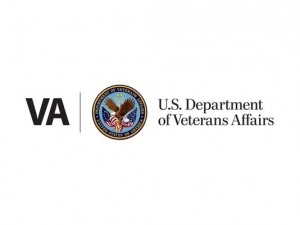 In the U.S. military, the U.S. Department of Veterans Affairs estimates that in Operations Iraqi Freedom and Enduring Freedom, about 11-20 out of every 100 Veterans (or between 11-20%) who served in these operations have PTSD in a given year. Additionally, about 12 out of every 100 Gulf War Veterans (or 12%) have PTSD in a given year.
Post-traumatic stress disorder (PTSD) can occur after you have been through any significant trauma. A trauma is an alarming and often terrifying event that you see or experience. Going through trauma is not rare, although only a small portion of people who have experienced trauma actually develop PTSD. It is estimated that about 8 million adults have PTSD in a given year.
While PTSD is a severe mental health condition, there is currently an insufficient emphasis on effective medications for PTSD patients. Additionally, the medications that are currently recommended for PTSD provide limited efficacy.
SFgate recently highlighted the issues patients who suffer from mental disorders such as PTSD face from seeking alternative treatments such as marijuana. With the long-standing stigma of abusing marijuana, it often seems like an uphill battle. This, however, is in contrast to the growing body of research that has found strong evidence to support the use of marijuana-derived substances such as THC and CBD in having a positive effect on PTSD symptoms.
While PTSD sufferers fight for awareness of the efficacy of CBD, they are still shut out of the political process. In Colorado, health officials recently rejected PTSD as an ailment eligible for cannabis medication. And despite the existence of medical marijuana laws in 23 states, only five list PTSD as a qualifying condition.
These reasons are why many veterans are taking it upon themselves to take up yet another fight to legalize medical cannabis for PTSD patients. Studies show that people with PTSD have built up an endocannabinoid deficiency. Medical cannabis can replace the lost cannabinoids and provide patients ultimate relief from their troubled memories.
"Scientists have determined that normal CB-1 receptor signaling deactivates traumatic memories and endows it with the gift of forgetting," said Martin Lee, director of Project CBD. "But skewed CB-1 signaling, due to endocannabinoid deficits, results in impaired fear extinction, aversive memory consolidation, and chronic anxiety, the hallmarks of PTSD."
With research supporting the therapeutic properties of CBD oil in supporting people with PTSD, the main question being asked is why deny people this access.