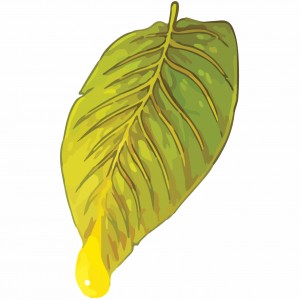 Israeli researchers will soon begin evaluating the anti-tumor effects of cannabidiol, a nonpsychotropic cannabinoid, in patients with cancer.
Researchers at the Hassadah Medical Center in Jerusalem have announced their intent to conduct a Phase II clinical trial to assess the impact of CBD as single treatment among cancer patients. Only patients who have exhausted conventional anti-cancer treatments will be eligible to participate in the study. Once enrolled in the trial, participants will receive CBD for a period of eight weeks.
Full details of the forthcoming trial are available online from clinicaltrials.gov here.
Although data documenting the potent anti-cancer activity of various cannabinoids both in culture and in animals dates back to the mid-1970s, virtually no clinical trials seeking to reproduce these results in human subjects have been performed. The lone exception is a 2006 pilot study, published in the British Journal of Cancer, which reported that the intratumoral administration of THC was associated with reduced tumor cell proliferation in two of nine human subjects with GBM (glioblastoma), an aggressive form of brain cancer that is highly resistant to conventional anti-cancer treatments. However, THC treatment had little impact on subjects' overall survival.
Anecdotal reports of cannabis-based treatments inhibiting cancer in humans have become increasingly common in recent years, but virtually no human data exists in the clinical literature substantiating this phenomenon aside from a pair of published case reports.
The first, published in 2011 in the journal Child's Nervous System, reported on the mitigation of residual tumors in two adolescent subjects who regularly inhaled cannabis over a three-year period. "Neither patient received any conventional adjuvant treatment" during this time period," investigators wrote. "The tumors regressed over the same period of time that cannabis was consumed via inhalation, raising the possibility that cannabis played a role in tumor regression."
The second report, published in 2013 in the journal Case Reports in Oncology, documented temporary improvement in a 14-year-old patient with acute lymphoblastic leukemia (ALL), a cancer of the white blood cells. "Without any other solutions provided by conventional approaches aside from palliation, the family administered cannabinoid extracts orally to the patient.," the authors wrote.  "Cannabinoid resin extract [was] used as an effective treatment for ALL with … indications of dose-dependent disease control. "
Authors added: "These results cannot be explained by any other therapies, as the child was under palliative care and was solely on cannabinoid treatment when the response was documented. … It must be noted that where our most advanced chemotherapeutic agents had failed to control the blast counts and had devastating side effects that ultimately resulted in the death of the patient, the cannabinoid therapy had no toxic side effects and only psychosomatic properties, with an increase in the patient's vitality."
In August, pharmaceutical provider Insys Therapeutics announced that it had received orphan drug status for its formulation of CBD for the treatment of glioblastoma. British biotech GW Pharmaceuticals had previously received orphan drug status for its high-CBD extract formulation, Epidiolex, in the treatment of intractable adolescent epilepsy.
To date, lawmakers in a eleven states have explicitly enacted laws authorizing the limited use of CBD, primarily in clinical trial settings. However, because the compound remains classified as aschedule I controlled substance, such trials cannot take place without government approval and cooperation.
In recent years, Israeli researchers have published results from a number of clinical trials assessing the safety and efficacy of whole plant cannabis, including those documenting its ability to mitigate symptoms of Crohn's disease and chronic neuropathy. Israeli Ministry of Health regulations presently oversee the licensed production of medical cannabis, which may be legally recommended by various physicians, including oncologists.