What Is Cannabidiol?
Learn More Below
Go to Pain Relief – The Facts
Pain Relief – The Facts
The active ingredient in Tylenol, acetaminophen, accounts for more than 100,000 calls to poison centers, roughly 60,000 emergency-room visits & hundreds of deaths a year in the US. Learn more about CBD and its safety profile.
Go to CBD Clinical Studies
CBD Clinical Studies
Cannabidiol is not just researched as a pain reliever and anti-inflammatory. Read up-to-date clinical studies on the vast benefits of CBD.
Go to Learn More About Cannabidiol (CBD)
Learn More About Cannabidiol (CBD)
It is only very recently hemp has also been bred to contain a high amount of CBD, but without the psychoactive compound THC. Join the revolution in discovering CBD.
What We Do
Getting You Back To The Important Things In Life
We're committed to providing affordable, high quality CBD.
There is a rapidly growing body of research demonstrating the vast therapeutic properties of CBD, but it has historically been unavailable to many people who need it the most. There are countless stories where a family has had to move across the country to a medical cannabis state because their child has epilepsy that's unresponsive to pharmaceuticals but is treatable with CBD.

Families should not have to uproot themselves just so their child can get through the day without having a seizure.

Nectar Leaf is committed to bringing affordable, high quality cannabidiol (CBD) products to the market, especially in states where medical cannabis is unavailable.
We are committed to advancing the understanding of the therapeutic properties of cannabidiol while enhancing access to affordable, high quality CBD.

CBD is legal throughout the United States in all 50 states as long as it is sourced from hemp grown outside the US and contains no THC. We ensure this by only using the hemp fiber, stems, and seeds rather than the flowers.

Data compiled by the U.S. Food and Drug Administration has linked as many as 980 deaths in a year to drugs containing acetaminophen. That averages nearly 82 deaths a month in the United States alone.
Find Out More About The Vast Therapeutic Properties Of CBD
Latest News & research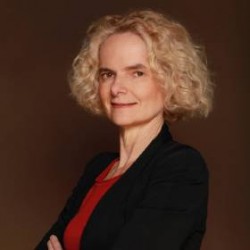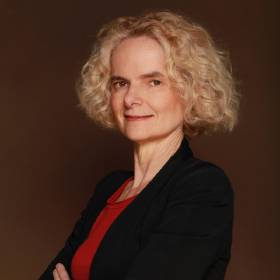 Dr. Nora Volkow, director of the National Institute on Drug Abuse, recently stepped forward to help clarify some of the misinformation circling marijuana and cannabidiol. As one of the world's top experts on the application and misuse of cannabis and research, Volkow believes "what we can say with certainty is that cannabis contains active ingredients with potential therapeutic properties. In fact, the FDA has already approved medicines based on THC for the treatment of wasting syndrome and to control nausea in chemotherapy patients."
While it may be a surprise to some that the FDA has actually approved products recognizing some of the positive aspects of THC, what shouldn't come as a surprise is the support behind cannabidiol (CBD).
"There is also a great deal of interest in developing medications based on another constituent of the cannabis plant called cannabidiol" Volkow believes. "CBD, which does not give users the classic 'high,' has shown some promise in controlling seizures in children with severe forms of epilepsy (including Dravet and Lennox-Gastaut syndromes), and preliminary trials of a CBD-based drug are underway by GW Pharmaceuticals. There are likely many more applications for these other cannabinoids that are supported by a scientific rationale and some intriguing preliminary results that warrant more research." Read more about International Relations: Cannabis & CBD Oil Continues To Find Support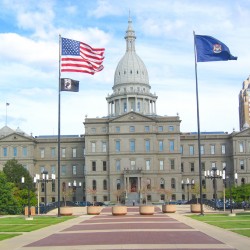 Last Friday, Michigan's Medical Marijuana Review Panel voted to add autism to the list of qualifying conditions fit for treatment under state law.
Mike Zimmer, director of the Michigan Department of Licensing and Regulatory Affairs, is the next step in the process for approval. Zimmer has until late October to make a final decision. Once a final determination is made it will be announced on the agency's website.
Supporters say using high CBD oil has been shown to help patients who suffer from severe autism, and added that the marijuana would not be given to patients in smokeable form.
The panel in charge of making this decision had the opportunity to listen to comments from some Detroit-area doctors, most notably the head of pediatric neurology at Children's Hospital of Michigan. They also heard from fed up parents, desperate to find relief for their children.
"The parents I've talked to are passionate and adamant that this represents a dramatic improvement in the quality of life for them and their affected children," said David Crocker, a medical marijuana doctor and member of the panel.
Michigan Lt. Gov. Brian Calley, whose daughter Reagan has autism, has been an advocate of the effort to add autism to the list. Read more about CBD Added As Effective Autism Treatment In Michigan As Support Grows In Congress
Previous
Next